Need a Business Breakthrough?

Directionless… Confused… Burned Out… Unfocused…
Mediocre… Unfulfilled… Bored… Stuck
You want to work with Fee
You are in the right place if any of these apply…
The biggest obstacles that prevent Real Estate Professionals and other Entrepreneurs from achieving their goals are in no particular order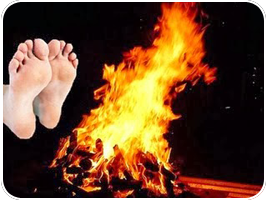 Time management -(Procrastination)
Lack of Systems (Disorganization)
Stress (overwhelm and burnout)
Establishing standards and boundaries
Self-Care
Only One income stream
As an entrepreneur for over 20 years, I have personally experienced all of these things, and  continue to face them in my life and business.  Years of training and  having a coach myself, has given me the  tools to push past these barriers and toward  a fulfilled and success life.
Out of the hundreds of speakers to choose from for your next event, there is only one with the energy, relevance, humor, and presence of Fee Gentry.
If you're looking to create not just an event, but an experience people won't be able to stop talking about, look no further.
She is a dynamic presenter with a powerful, yet down-to-Earth, story-driven style. Her unique ability to command the attention of a room leaves participants not only feeling empowered and confident, but they depart with physical, actionable ideas, strategies and proven practices that are working right now to make a big difference in both work and life. Fee speaks to both small and large audiences .
She is available for speaking engagements for associations, regional and national conferences, seminars, schools, and industry-specific training.
Presentations That Educate, Entertain, and Exercise (Yes… Active Learning)
Through her dynamic presentations, Fee shares her business success and failure experiences with audiences that comprise her philosophies of entrepreneurship, leadership, fun, and lifestyle choices in the new economy .
As an accomplished entrepreneur, coach, gifted communicator, and author, Fee brings great insight to her presentations.
In every talk, she draws upon her business and personal know-how combined with industry facts and information to help the audience both emotionally identify with the intended message and rationalize the need to alter behaviors, modify strategies, or feel transformed.
Fee adapts each presentation to the particular audience, but here are some examples of topics she has spoken about previously:
Speaking Topics
How to Make The Money You Desire & Deserve as a Real Estate Professional
Too Broke To Pay Attention: 5 Things That Matter and 5 Things that Don't
How to go from Stress, Struggle, and Strife to a Fulfilled Life in 63 days or Less
From Flapping to Flying: Get Your Business Off The Ground
The 3 Lucrative Real Estate Niches for 6-7 figures per year with Little to No competition
Friends, Family, and Fools (oh My!):  How Your Business Can Profit from all Three
I have been self employed as a Realtor for over 6 years.  During that time I have come in contact with many in the industry trying to sell me the 'Next Best Thing' needed to transform me from an average Realtor into THE Top Producer!!! As a result, I was skeptical when a friend approached me about taking on Fee Gentry as a coach.  When I sat with Fee for the initial consultation I expected the same jargon I've heard from countless coaches/trainers before.  To my surprise her message was different her approach is unique but very effective.  Also, she lays out a plan that has quantifiable goals and a timeline for which to accomplish them.  By meetings' end I shifted from thinking about whether or not I'd hire her to hoping she takes me on as a client.  Today, I'm fortunate to be counted as one of her clients; by far the best move I've made as a Realtor.
Fee knows her stuff, has practiced it herself, and is fun, fun, fun to work with. If you want to know about real estate and have fun doing it, look no further…(Shout out from Austin!)
Ms Felecia Gentry is an awesome person with unique skills and qualities. Felecia is detail oriented and will stay on task until mission complete. She understands how to build teams and while increasing an organizations overall bottom line. In two words "Game Changer".
I have come to know Felicia over the years and am consistently amazed at her ability to deal with people and to get to the crux of the situation so easily and quickly. In many cases being able to analyze, conceptualize and resolve complex issues fall into the venue of the "bean counters'. Ms Gentry has managed to bring humanity, humor and exceedingly high values and performance to the table while remaining a "closet bean counter"! It is always a privilege and honor to work with her at any level.
"Thanks for helping us launch our real estate career. We love you Fee! "
I have known Felicia for over 6 years. She is a very keen business woman who is focused on building businesses based on integrity and excellence. I have worked with Felecia on several projects from real estate to financial services and in both arenas her mastery of the market trends far out-shined her competition. Without reservation I highly recommend Felicia . I am confident that her coaching  & speaking services will exceed all of your business needs!